MEGA UPDATE!!! Plus: Panquake Exposes AI-Driven Social Media
Update posted on
Donate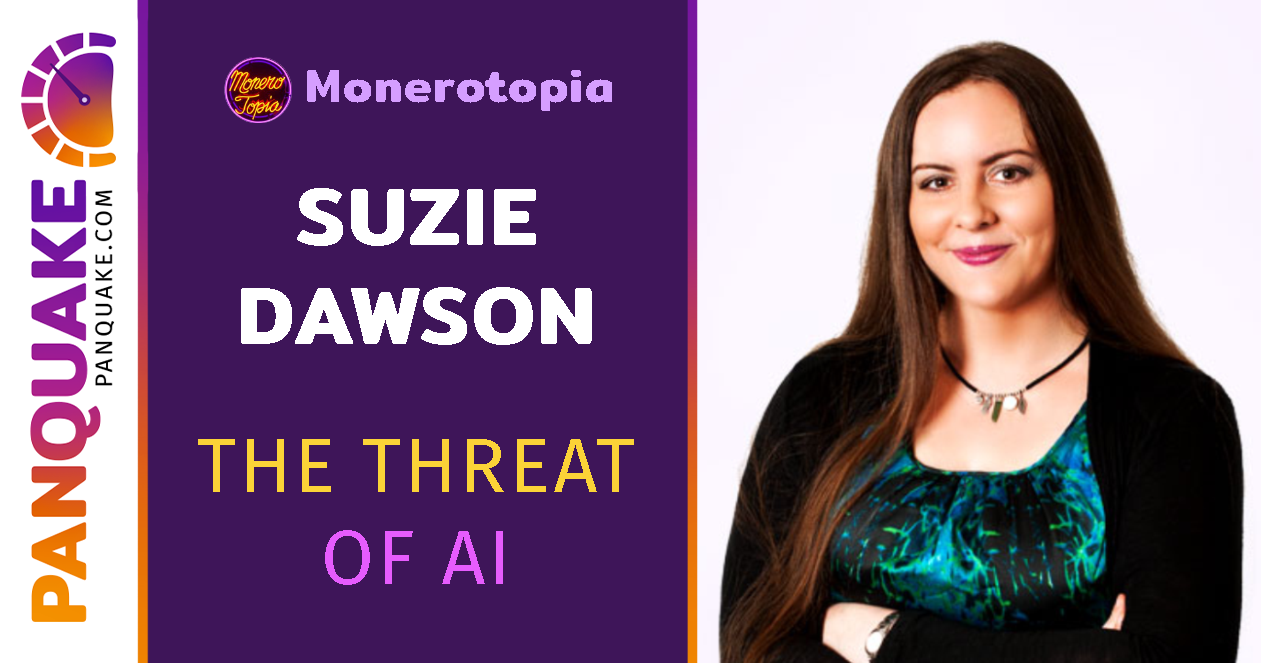 Dear Panquake Community,

As promised, our consistently growing Panquake team has been hard at work 24/7 (literally - across multiple time zones) working in-house as well as with various trusted international suppliers to get operational systems and network online in preparation for delivery.

So What Is Panquake Up To?

Collectively, we are tackling thousands of large and small tasks involving many different areas of our organization and consisting of many moving parts. Every single day our team progresses the implementation of business administration, account management, customer service, marketing, technical support, disaster recovery, legal policies, company policies, training materials, HR systems, release documentation and other user resources to say nothing of the technicals!
Security, maintenance, infrastructure, peer-to-peer network rollout, Git preparation, Open Source community planning and management, metrics, reporting is just to name a fraction of what we are systematically working through to deliver the BEST social media solution in the world into your waiting hands.
There are new staffers being brought on and trained every single month and thanks to our fabulous and committed team we're making enormous strides with every passing week.

Panquake is not an 'if', it's a foregone conclusion: It's built, it's funded, and it's coming!
Suzie Dawson's Monerotopia Presentation - Transcript Available Now

Recently, our Founder Suzie Dawson took a few hours out to speak to an audience of privacy activists and technologists about the relevance of Panquake's blockchain architecture in a world facing myriad threats from AI.
A full transcript of her presentation is available now on our Talk Liberation Substack page. If you haven't already, please subscribe at this link.
In a presentation titled "PANQUAKE: Baking Human Rights Into Next Gen Blockchain Tech" Suzie spoke by video link to attendees at Monerotopia 2023 - the Monero blockchain's annual conference in Mexico City, Mexico.

The speech covers:
Dawson's personal journey to the conception of Panquake
How fake news and censorship is only the beginning and we will soon live in an undetectable filterverse powered by AI
AI systems are not only stealing our ideas and innovations without attribution, but engaging with surveillance systems and much worse
Call for action for more Web3 projects to counter AI systems and to embed economic freedom by design
How Panquake is providing one of the alternatives for a different future
Q&A from the audience at Monerotopia
Attendees at the conference got access to a special one-off line of privacy-respecting Panquake merchandise including custom eyewear, umbrellas and privacy pens with disappearing ink.

Regarding the one-off merchandise, Dawson said: "Panquake's ethos of protecting users extends to our merchandising. That's why our exclusive privacy-protecting merch like sunglasses, umbrellas and bags, are only available in person at conferences and events. Enabling you to collect limited edition Panquake goodies without handing over any data whatsoever."

A collection of short video clips of Suzie's appearance are also available on the Panquake Vimeo account.

Panquake Takes A Public Stand Against AI In Social Media
Panquake is the ONLY social media company in the world which is making a public commitment to not utilize AI systems or AI-integrated technologies in its products and services OR in its internal business systems and production technologies.
This one-liner quote from Suzie's Monerotopia presentation says it all really:

"You can't claim to be a social media company taking a stand against bots if you're run by them." - Panquake Founder and Chief Product Officer, Suzie Dawson.

But wait, there's more:

"You can't claim to be acting for the betterment of humanity if you are undermining the workforce and the marketplace through the use of AI. Not to mention contributing to spying on users, profiling them and monetizing their data. Some people, who shall remain nameless, claim that AI is a potential threat to humanity while simultaneously investing in AI systems and operating businesses riddled with AI technology. That is an abject hypocrisy, and we at Panquake don't want to be part of it. Panquake is proof that you can build a highly innovative next-generation social media business, product, team and customer base without using AI at all to do it. Panquake is taking a stand against the type of manipulative corporatist behavior, and that's why we're committed to eradicating the use of AI from our product, from our users' social media timelines, from even our customer service and service channels, and even our internal staff and management systems. All of them are completely eradicating AI." - Panquake Founder and Chief Product Officer, Suzie Dawson

"In 30 years, they will be able to tell you what your four year old did at kindergarten today. This is the world that we live in. If we allow AI systems to connect with those surveillance systems, we're taking it to that next level. The AI is capturing not just our relationships and profiling us, but it's stealing our ideas, our creations and our innovations without attribution. In this sense AI has become the liar that lies to us, the thief that steals from us and the spy that spies on us. And given what I've just explained about the Social Radar, DOD and Mitre programs, we're not that far off now from AI the assassin." - Panquake Founder and Chief Product Officer, Suzie Dawson.
Suzie went on to issue a call for other innovative, next generation projects to step up and make the same commitment:

"We hope that in the future other Web3 projects will heed this call to action and help to be a part of a better future, rather than exacerbating the problems of the present. And don't get me wrong here, we are not actually trying to tell you what to do. If you want to use AI for your personal projects, go for it. If you find it has some use for you, go for it. We're just telling you that we aren't going to spend our users' subscription fees on manipulating their timelines and their feeds, or on putting good and productive people out of a job." - Panquake Founder and Chief Product Officer, Suzie Dawson.
Help Support Ethical Social Media For A Brighter Future

YOUR support of Panquake has already achieved incredible things and although we've come so far, we've only just begun our journey to change the social media industry for the better.
If you agree with the important and timely messages in this post please share it!

Panquake has no corporate or governmental backing, so you are our PR team!

Want to help?
We look forward to bringing you another update in the future. Until then, we're back to work to bring you Panquake!
With love,
- The Panquake Team