Panquakes Panquakes Panquakes!
Update posted on
Donate

Dear Panquake Community,

Click, click, click, stack, share - it's that simple to create a Panquake, and at this month's public delivery event Founder Suzie Dawson announced that the Panquake functionality for which the project was named is now fully integrated and functional in the application!
Yes it's that time again - our April public delivery meeting video is out now and you can catch up on all the latest Panquake developments by watching it on YouTube here, or on Vimeo here!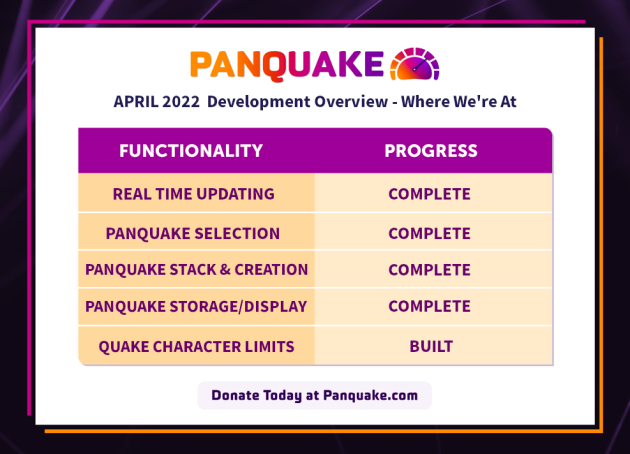 Our new Telegram community

This month, our delivery video was published first on Telegram - you can join our community at this link. Enjoy fast, reliable updates about Panquake including exclusive video content, with Suzie Dawson, Sean O'Brien, John Kiriakou and Sheree Ip all looking forward to posting short vid updates on Telegram on a periodic basis.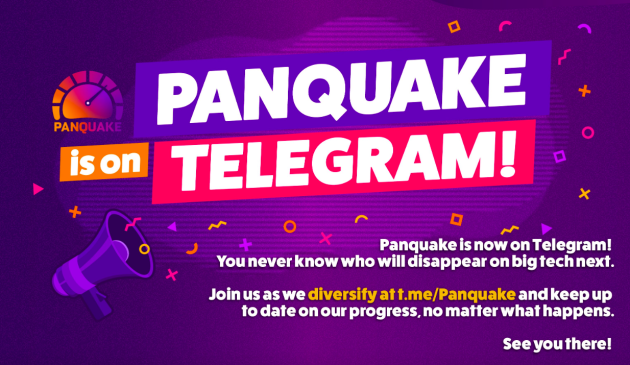 More interviews and articles coming soon

Speaking of John, he's out and about doing interviews for Panquake as we speak, spreading the message about this groundbreaking new social media future to all new audiences and helping to grow our community!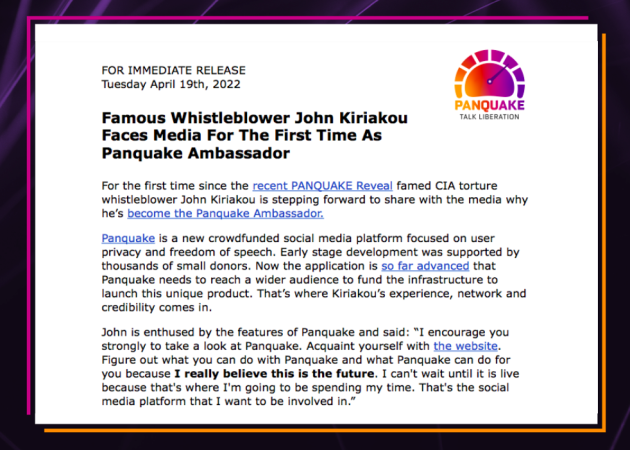 Check out John's recent appearances with Lee Camp here, and with Graham Elwood here. If you'd like to book John on your show, please contact media@talkliberation.com
"We're Killing It" - Panquake CSO Sean O'Brien

It's hard to miss the enthusiasm and satisfaction the Panquake team is feeling right now... in this short clip Chief Security Officer Sean O'Brien reveals some of the additional protections for users that Panquake is innovating in order to best serve you
Your support of us, your help in spreading the word about Panquake and your donations are bringing the Panquake BETA product delivery closer and closer every day.

We thank you for your ongoing contributions to our crowdfunding campaign and encouraging others to do so, and being our PR and marketing team! Your words, thoughts, ideas and help are so powerful and we are grateful to all of our community for all that you do to progress this project every day!
We've faced plenty of challenges and have overcome them all, together. The next year is going to be even more exciting than the last!
Looking forward to writing more soon - in the meantime, do join our Telegram channel and we'll see you there!
With love,
- The Panquake Team